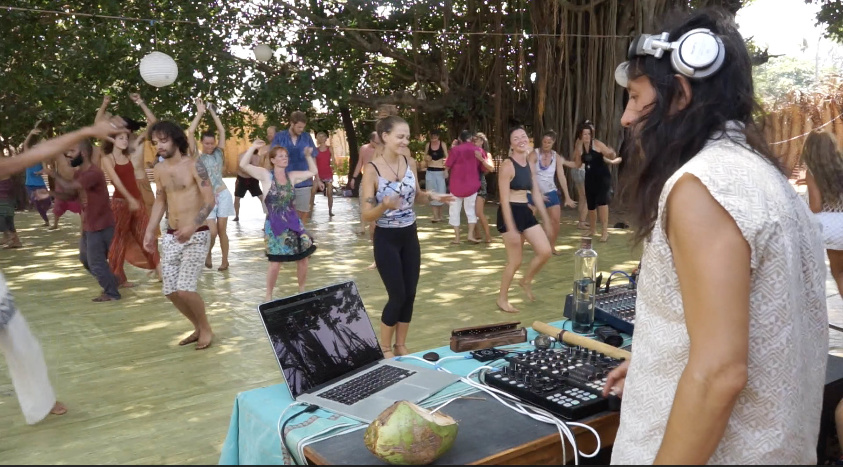 Экстатик дэнс. Из глубины себя. Интервью с Бенжамином Кристал.
Ecstatic Dance. From deep inside. Interview with Benjamin C
People dance barefoot under a large sacred banyan tree. Unconditionally and freely. So, as sincere emotions dictate. Here the distinctions between age, nations, classes, ideologies are erased. We are all one big human tribe, we all live for love.