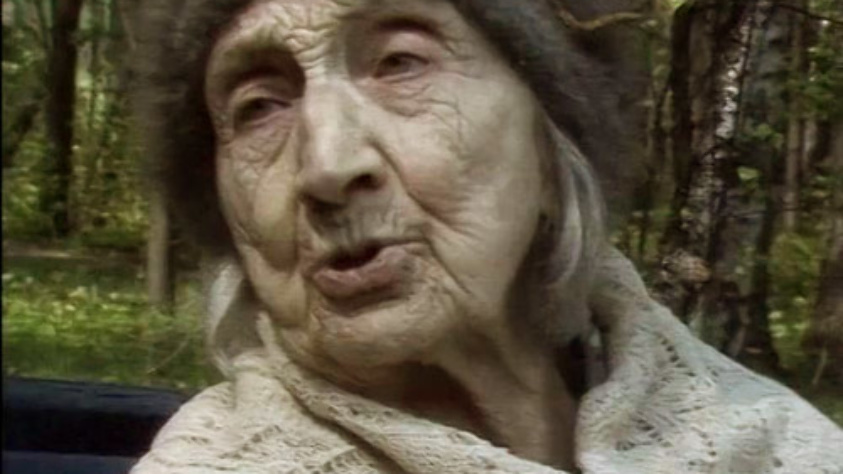 Мне 90 лет, еще легка походка...
I am 90, my steps are light
Film-monologue of writer Anastasia Ivanovna Tsvetaeva, sister of Marina Tsvetaeva. Anastasia Ivanovna recalls her childhood: "we knew three languages, Russian, French, German", about the Christmas tree, about an amazing mother, about her father, the famous professor Ivan Vladimirovich Tsvetaev, about the opening of a museum of fine arts in Moscow, about her sister, Marina Ivanovna Tsvetaeva, about the house in which they lived before the revolution and which has survived to this day, and she lives in a nursing home; about the terrible hungry year of 1921; about the death of his sister and the search for her grave; about the years spent in the camps.
Her friends Tatyana Ivanovna Leshchenko-Sukhomlina and Evgenia Filippovna Kunina take part in the film.